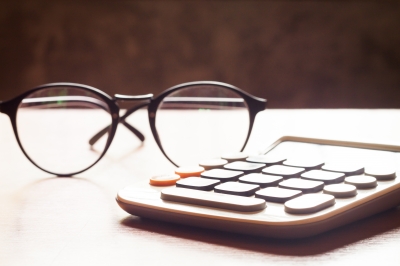 We've spoken in the past about how a commission advance is not a loan, and how it can be used for growing and building your business in multiple ways.
There are so many reasons why a commission advance will benefit you and allow you to get a step ahead of your competitors. Think about it – if you suddenly had an extra $20,000 in your bank account this afternoon, what could you do to improve your business?
There might be some urgent financial needs you can take care of straight away to alleviate some stress. But it also gives you the chance to make some smart investments, particularly if your business is new and in start up mode.
Here are just some of the ways you could ensure your business continues to grow and be successful:
Staging needs
'Staging' a home is when you furnish and decorate the space in an appealing way to make it more presentable and therefore more desirable.
The simple act of staging can add thousands of extra dollars to the final sale price of the home, so it's well worth your investment in some modern furniture and home-ware accessories.
Marketing
Even when your business is booming and you're flat out with clients, your marketing campaigns should never stop.
An advance commission allows you to invest in some online marketing, such as Google or Facebook ads, or perhaps a new and fresh website with a modern, responsive design. A significant amount of real estate searches start with an online search, so this is well and truly worth the investment.
A new vehicle
First impressions really do matter, and when you arrive to meet a client in a clapped-out old set of wheels, they make a particular assumption about you (that you can't afford a new car, therefore must not be a very good real estate agent).
When you arrive in a new, modern car, they make a different assumption – if you can afford a lovely new car, you must be great at your job, and that's the kind of agent they want to have sell their home.
A new car is also more reliable, and you won't miss out on clients because your car has broken down.
Revamp your office
If you regularly meet clients at your office, this is the place where you need to woo and impress them.
Provide them with a comfortable couch to sit in, offer them a coffee from a proper coffee machine and create an appealing atmosphere with fresh flowers. If you work from home a lot, it might be time to invest in a new laptop or set yourself up with a designated home office space to meet clients also.
Keep learning
Education is always a worthwhile and justified investment, and boosting your real estate knowledge or qualifications is always going to benefit you. If there is a course you've wanted to take or a new credential that you need, a commission advance will give you the funds to complete it.
The list of things you can do with your commission advance to boost and promote your business is almost endless, and it's important to know that an advance commission is not just something to use as a last resort when you're facing financial difficulties. What will you do with your commission advance?