About Commission Flow, Our Story And Vision
Real Estate is in our DNA
Commission Flow was born on over 25 years' experience in real estate and an in-depth understanding of the problems faced by agencies today. We understand every facet of running a real estate business – because we've been on your side of the fence. We have seen first-hand how difficult it can be to efficiently manage cash flow whilst also trying to grow your business. That's why we offer a new approach to cash flow management. We exist to help you overcome the difficulties and limitations in your business, so that you are well positioned to take advantage of new growth opportunities that come your way. And more importantly, you'll have the peace of mind that your cash flow is taken care of.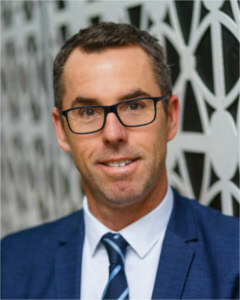 Justin Steer
CEO
Justin Steer founded Commission Flow in 2013 with a vision to change the way Real Estate Agency Principals access the finance they need to grow, with an innovative, secure and flexible approach. Justin has been an active participant in the real estate industry for nearly 25 years and is a Licensed Real Estate Agent and Registered Valuer. In his spare time Justin can usually be found swimming, cycling or running as he try's to improve on his All World Athlete Ironman Age Group Ranking.
Justin contributes his opinions and insights regularly to REB Online, Australia's only dedicated daily news site for the real estate industry. Of course, you can also read up on what he has to say weekly in our blog.
To connect with Justin, click the LinkedIn icon below.
Why
I've witnessed first-hand the trials and tribulations of running a business, obtaining finance and juggling all the associated operational aspects too.  As CEO of Commission Flow, I'm lucky enough to continue indulging in my love for real estate, whilst helping others build successful and financially sustainable businesses.
Here are some of the reasons why I created Commission Flow. Finance Designed by Real Estate Agents for Real Estate Agents.
I knew I could make a difference
Making a difference is my 'why'. Making a difference to real estate agents is what drives me, every single day. I've been in your shoes and sometimes they feel a little tight. It means a great deal to have someone who understands your industry – someone to help you find solutions to common problems and limitations.  
I wanted to offer a refreshing alternative to traditional finance
It can be tedious dealing with the Bank Manager on rigid overdraft facilities, getting penalised for small oversights and sifting through lengthy application processes. Not only is this time consuming, it's also a drain on your agency.
 I wanted to introduce a flexible and friendly commission advance service that's there to call on, as real estate agents need it. No contracts, no obligations, no fuss.
As a real estate agent, I was underwhelmed
When I was in your shoes, I used an advance commission arrangement to help me manage the ups and downs of cash flow. What I found, was poor service, inflexible pricing and a less than average customer ethos. I knew there had to be a better, more boutique approach to finance.
Same-day commission is liquid gold
Cash flow is a critical component to agency survival and even the most thriving agencies can struggle with the lengthy wait for commission. By offering same-day commission payments, I believe Commission Flow is offering invaluable support – and possibly bridging the gap between success and failure.
I wanted to create a genuine partnership
If you've already worked with us on an advance commission arrangement, you will have noticed that we don't act like your typical lender. We like to think of ourselves as partners to your business and there to help out where we can. That's why you'll get no heavy sell or intrusive questioning. We're here as your extended team, to offer you support and advice.