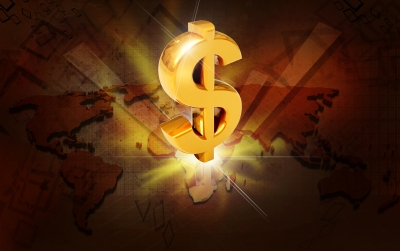 The majority of small business owners use banks as the main source of much needed finance. But recent reports show that small businesses might soon need to consider alternative solutions for finance and lending.
As the number of banks decline and the services they offer changes, we thought we'd take a look at why this is happening, what services will become obsolete, and what your alternatives might be.
Why are customary bank services becoming obsolete?
In a word – technology. Most services will be moving to the online realm. For customers, this is faster, more convenient and can be accessed 24/7. For the banks it's more cost effective and allows them to provide a better service that keeps up with technology and the demands of users.
Technology will soon do away with paper-based account services such as cheques, paper statements and passbook accounts. More transactions are now being completed via debit, mobile and person-to-person (P2P) payment apps than ever before. These technologies will replace many services commonly performed in-branch.
These trends won't only be seen in cities and urban areas. In rural areas where customers are located further from local branches, their reliance on technology will be crucial for everyday banking.
Which bank services are being cut?
In-branch services

– The physical brick and mortar branch is beginning to die off. Bank customers can now deposit cheques on their smartphone, transfer money between accounts and monitor all of their account activity online. Far fewer customers are actually stepping foot inside a bank every year. The younger demographic appreciates the convenience of online banking, and the transition of not physically being able to go to a bank building anymore won't be a problem for them.
Tellers

– Have you noticed that human bank tellers are already beginning to disappear? Banks are focusing on providing customers with a more streamlined, convenient banking experience, which includes replacing people with computers to handle most customer service needs. As the trend grows and banks begin to place more emphasis on growing technology rather than employees, we can expect to see fewer bank tellers and more impersonal – but faster – options for handling in-branch financial needs.
Cheque writing and cashing

– When was the last time you wrote a cheque? With the spread of online banking and debit cards with chips, there will be a further reduction of printed cheques being written and cashed. It's thought that bill pay, mobile wallets and P2P systems will eventually replace cheques.
Paper of any kind

– Paper is not only less convenient than digital options, it's wasteful and expensive for both banks and customers. From deposit slips to paper statements, to any type of 'snail mail', banks are looking for ways to cut paper-based services in favour of online and mobile options. Even paper loan applications will likely be gone in a few years, with all borrowing applications being done online. The move from paper to online communication, transactions and applications helps eliminate printing and postage costs, as well as streamlines day-to-day banking operations. Soon enough, bank customers won't see a single sheet of paper.
What alternative lending sources can be used?
Advance commission – This is the ultimate solution for making sure you have continuous cash flow. An advance commission arrangement is an easy and quick way of injecting funds into your agency, without having to go through a painful bank loan application. It's readily available to you and is perfect for covering operational expenses such as salaries, IT investment and marketing spend at short notice.
Invoice discounting – This allows a business to draw money against its sales invoices before the customer has actually paid. To do this, the business borrows a percentage of the value of its sales ledger from a finance company, effectively using the unpaid sales invoices as collateral for the borrowing. It's essentially the same as factoring – the business gets cash from its sales invoices earlier than it otherwise would – but the key difference is that the credit control remains with the business owner.
Peer-to-peer lending – Many online sites match small business owners looking for money with potential lenders. Businesses will usually post a profile with some background information and what they need the money for. Potential lenders then scour the profiles for possible investments. The site handles things like disbursement and record keeping and will charge a percentage of the loan or a flat fee.
Alternative Lending – Alternative lenders offer shorter-term, higher-cost loans. The main characteristic of alternative lenders is their technology-driven decision-making. Each lender has its own system to gather information and assess potential borrowers' strengths and weaknesses. Many rely most heavily on an applicants' submitted bank statements or other financial data. But more recently, public databases and even social-media activity have been factored into the decision-making process.
With traditional banking systems now facing an uncertain future, many businesses might have to consider an alternative lending source. If you'd like to know more about advance commission in particular, feel free to give our friendly staff a call on 1800 003 569.
If you enjoyed this post and think others would too, please share!