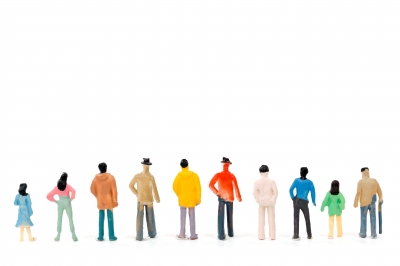 Working in the real estate industry gives you a number of opportunities to change people's lives. Whether you're helping someone enter the property market for the first time or have a long term business relationship with a seasoned investor, you're helping people to make important decisions every day.
It takes a special someone to work in the real estate industry and create a successful business out of it. There are many great things about having a business the real estate industry that you don't get in other industries, and one of the serious advantages you have is the ability to use an advanced commission service.
This gives your cash flow a boost and lets you breathe easy knowing you have ongoing funds when you need it. No other industry has this kind of financial flexibility.
Why Commission Flow is different
At Commission Flow, we love the fact that our business is essentially "finance designed by real estate agents, for real estate agents".
As former real estate agents, we've been in your shoes. We understand how frustrating it can be to wait up to 6 weeks for a commission payment and know only too well the limitations this can place on a growing business.
It's because of our real estate experience that we have developed our outstanding service and commitment to be not only the most affordable advanced commission company in Australia, but to offer you the best customer experience possible.
We don't just pay your advance and send you on your way. We maintain a close relationship with you to make sure our service is helping you in the best possible way.
Our advances are flexible, so if something isn't working for you, we do our best to find a better solution. We know how hard running a real estate business can be, and that's why we go the extra mile to make sure your requirements are catered for. We want to be an extension of your business, not just a convenient service.
Why a commission advance is different
Unlike banks, credit lending facilities and our competitors, we are honest, transparent and authentic. Our advance commission calculator is a perfect example of how transparent we are in what we do. We let you know our fees and repayment terms up front, with no hidden fees or sneaky small print. Try it now to see just how affordable your commission advance will be.
Not only that, our best price guarantee demonstrates our commitment to our members. If any genuine competitor offers you an advanced commission rate that's lower than ours, show us and we'll beat it by 10%. It's as simple as that.
We're proud to say we've been a part of changing the face of the commission advance industry in Australia. Our service has driven fees down and set higher expectations, and we're fast becoming the clear leader and preferred choice for advanced commissions.
Our mission is to ensure your business never faces a cash flow crisis again, so you can focus your attention on running a strong and profitable business. Apply for an advance today to see just how easy it can be.