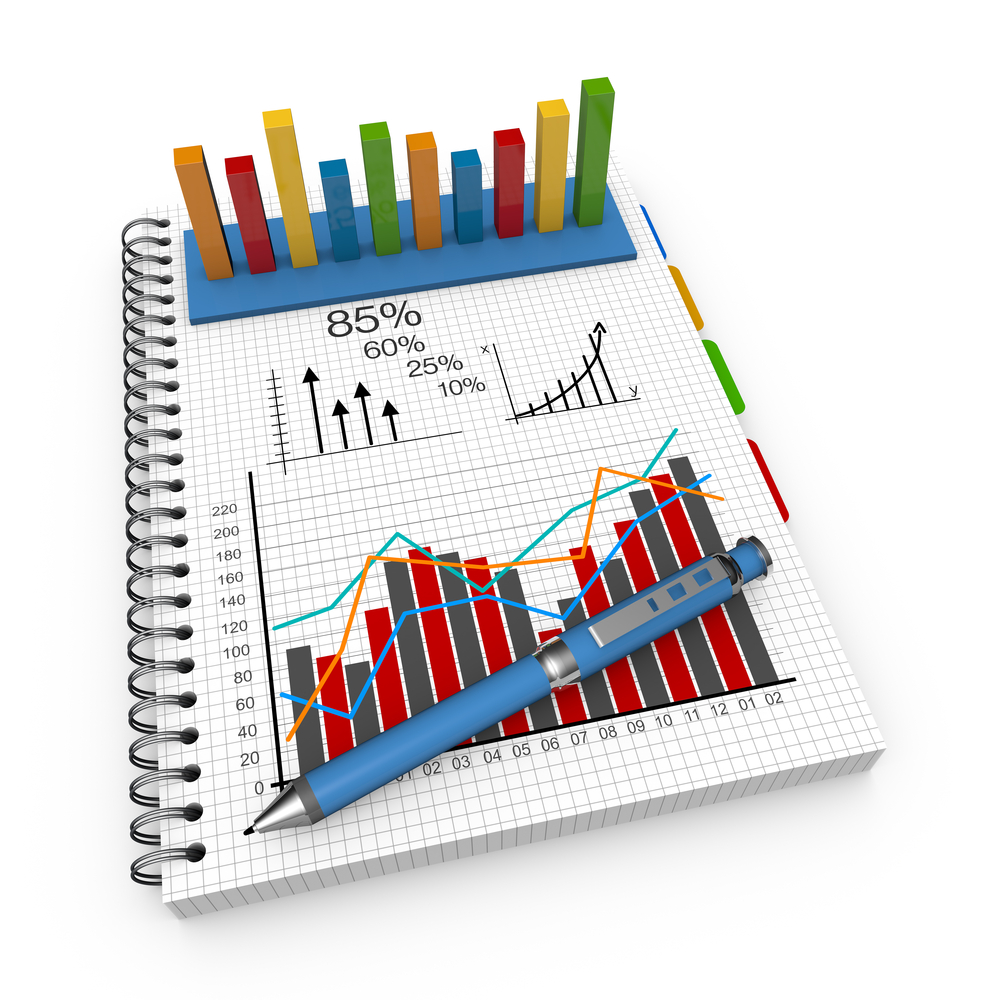 Financial reporting can be burdensome at best, daunting at worst. If you're like most agency owners, managing finances is probably a challenge that you'd happily do without. But with a little care and attention – and the right set of financial reports – your real estate agency could be on the road to a brighter financial future.
Here are the four financial reports that are critical to running a successful business:
The cash flow forecast
Lack of working capital (cash flow) is the single biggest reason that small businesses fail. Even the most profitable venture can tumble down like a house of cards without cash. Long delays in the wait for commission is the most regular culprit for real estate agencies in particular.
A cash flow forecast is your best weapon in the fight against cash flow issues. It's the most effective way of identifying potential cash flow droughts and taking action before your last cash reserves dry up. Ideally, your cash flow forecast should project forward about three months to allow enough time to put in place a plan of attack and look at options such as advance commission to see you through.
Using your past sales, supplier invoices, salaries, commission payments, marketing costs, rent payments and any other income and outgoings from your agency of the past 3-6 months will hopefully give you a realistic picture of your cash flow projections. Consider the timeframe you actually make certain payments – are they annual, weekly, monthly? If so, what day of the month? How long do you typically wait for commission or for other receipts to come in? These are the kind of questions you need to ask.  Worry about the big expenses and revenue items first, before worrying about petty cash, but don't forget about things like tax or compliance costs too.

The profit and loss statement
Unlike your cash flow forecast that deals with actual acceptance and payment of money, your profit and loss account summarises the transactions relating to that period – for example an exchange of contract. It doesn't take into account when your agency actually receives the commission.
Your profit and loss statement will provide a truer representation of how your business is performing. A cash flow forecast is a bit like keeping tabs on your bank account. Accrual accounting (this is what your profit and loss statement should be based on), will make adjustments for sales that have not yet resulted in a commission payment.
Imagine your agency has a booming month and broke all sales records. Imagine also the realistic truth that your agency has received no commission payments yet. Based on cash accounting, the picture looks bleak because no actual cash has been received. Based on accrual accounting, the picture looks great because your agency has broken sales records! And that's the most realistic picture in this scenario.
Your profit and loss statement will show you your net margin (your revenue minus expenses). It's important to also keep a close eye on your gross margin, to ensure that your costs aren't eating away too much of your profit.

The aged debtors report
An aged debtors report is a report used by businesses wanting to keep track of those nasty debtors who don't pay on time. In an ideal world, cash would come in real-time, but in the absence of this, regular reminders and the management of invoice disputes go a long way.
In the world of real estate, aged debtors usually translates to delays in commission. So, it's good business practice to maintain a 'commission payment report' to keep track of problematic sales or payments. That way you can keep close eye on potential problems before they arise. This report will of course also help in your cash flow forecasting because it will give you a real-life snapshot of average waiting times for commission.
The balance sheet
The balance sheet summarises all your assets, liabilities (what your agency owes) and your agency's net assets (how much you have invested in the business at any one time). These are all important figures to keep at the forefront of your mind when monitoring and assessing the performance of your agency.
If you're in need of some helpful advice on fruitful financial reporting, don't hesitate to contact us on 1800 003 569. You might also want to take a look at other blog posts on the topic of cash flow and finance:  Accounting: avoiding the pitfalls, What to do when your cash flow is MIA and Eight valuable finance tips for real estate agents. 
Enjoy this blog post? Then please share it using the buttons to your left or below!