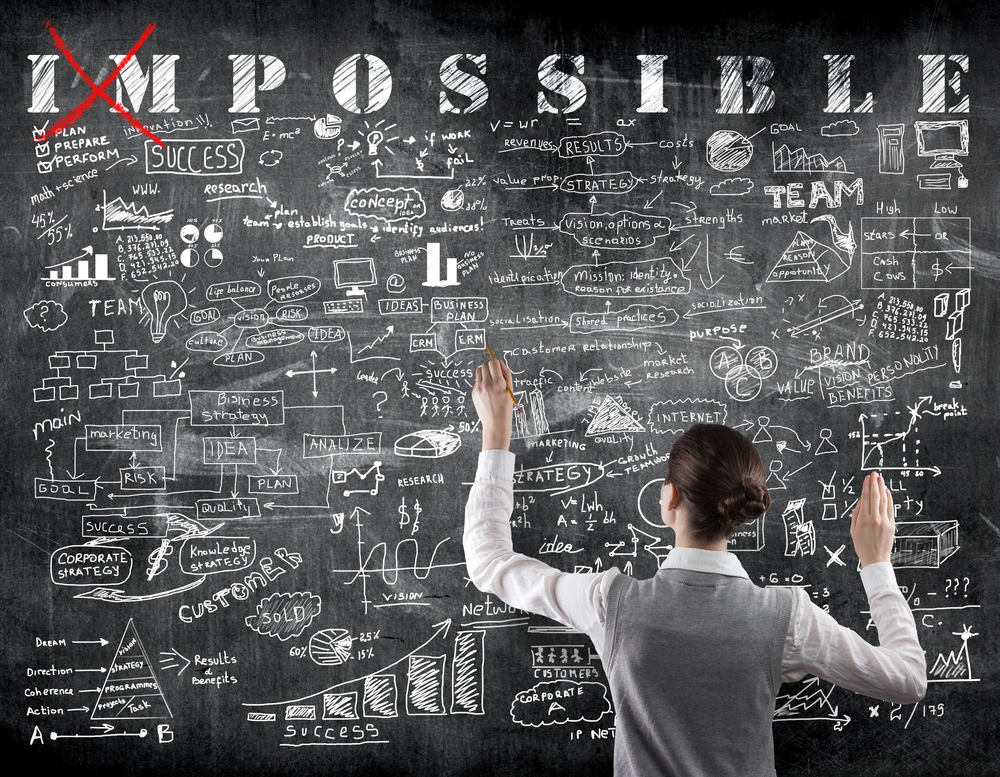 Most concepts that break with tradition attract a certain level of scepticism. When it comes to new financial products or services, this scepticism usually focuses on risk and value for money – and quite rightly so.
Commission advance payments are no different. You may have yourself been sceptical about the benefits and viability of a commission advance for your real estate agency. Perhaps you still are – it's good to be cautious.  This blog post will hopefully lay to rest some of the common misconceptions about advance commission. By presenting you with the facts, rather than hearsay, you're in a better position to make a sound decision about where best to enlist cash flow support for your own agency.
Advance commission is too expensive
The biggest misconception about any kind of debt factoring is usually that it's too expensive as a regular source of finance and ongoing support to cash flow. Whilst we cannot speak on behalf of all advance commission providers, this is not the case. If you shop around and do your research, you'll find that you can obtain a great rate on a commission advance.
At Commission Flow, we know that value is a top priority for real estate agencies. We want to make cash flow support accessible to everyone, so we've designed highly competitive rates.  In fact, we want you to have peace of mind that you're getting the best deal possible, so we've introduced our Best Price Guarantee.
Advance commission is a last resort
Bailout or financial struggle is also commonly associated with any kind of debt factoring. If you need an advance on cash, your business 'must' be in trouble. On the contrary, and especially when it comes to real estate, our clients are not looking for any sort of bailout. They're looking to leverage their commission payments and maximise the benefit to their agency. Rather than wait six weeks for commission payments, they choose to bring forward their payment, so that they can use the cash to invest in areas that will help their business grow. There are many other ways in which our same-day commission advance is used to benefit our clients.  We've outlined the benefits here.
An overdraft is a more reliable source of funding
Banks and other large financial institutions have been around a very long time; therefore they're deemed more 'reliable' than newer sources of finance. But what most people often overlook is the tiresome, lengthy and rigid application process that's involved in securing an overdraft or other short term loan. It can take days (or weeks) to receive an injection of cash flow into your real estate agency. How reliable does that sound, when compared to getting paid on exchange of contracts from a partner who truly understands your business? We make it priority to offer real estate agencies flexible, no-fuss access to same-day commission payments. We don't impose arduous application processes either. A one-off, simple process and then your agency is brought on board to enjoy less stress and more freedom to grow.
There are many other ways in which advance commission might be compared to a traditional overdraft.  We wrote a blog post on the very same subject, you may wish to have a read: Advance commission vs the traditional overdraft
Real estate agents don't use a commission advance arrangement
A commission advance arrangement is becoming more and more popular with real estate agents.  Commission Flow was set up to cater for an increase in demand for affordable and flexible cash flow support. Real estate is becoming more and more competitive and therefore agents are looking for creative ways to get ahead.  An injection of cash flow is a great way to fund more aggressive marketing activity, attract the best real estate talent and market your agency as the 'one to watch'. 
If you'd like to read more about how advance commission works, you might want to take a look at our other blog posts The 5 questions you should always ask and the why, what and how of advance commission.
Looking for a commission advance for your agency? Speak with one of our friendly team members today on 1800 003 569 to find out how we can help.