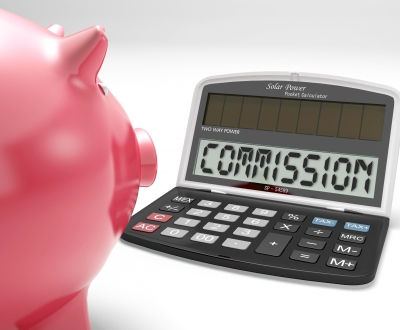 Real estate is not always an easy career. It involves long hours, constant hustling and plenty of hard work.
Unfortunately, your clients don't always see the endless hours you put in for them, and therefore it's sometimes hard for them to justify the commission you receive! When they look at your fee alone and don't take into consideration the value you're giving them, it can be hard to convince them you're the right agent for the job.
Rather than just sell yourself with a "one-size-fits-all" fee, restructuring or packaging your services is a more flexible approach that allows you to tailor your fee to your clients' needs. Your clients can then choose the system that works best for them, and they are more likely to see and appreciate the value of your service. 
Some options for restructuring your real estate commission might be to:
Offer a fixed rate
This is the standard way in which agents present their fees for the majority of property sales. The vendor pays a pre-determined fixed rate percentage of the final property sale price.
This rate varies from state to state and from agency to agency. 
Offer an incremental rate
Rather than a fixed percentage, you can offer a performance-based fee with incremental levels. You receive a bonus that is paid at certain points when the property sale price increases.
For example, if you sell the property at the reserve price, you receive a standard commission. If you sell it for $10,000 over reserve, your commission is slightly higher, and at $20,000 is higher again.
Offer a variable fee
Another way of setting your fees which is becoming increasingly more common, is to establish a commission range prior to starting the marketing campaign for the property.
For example, the range might be 1.8% – 2.2%, and once the property is sold, the vendor pays you whatever they think is reasonable (within the range) based on the level of service and the value you provided to them. This is a unique approach, and agents who use this variable method find that most vendors tend to choose a percentage somewhere in the middle of the range.
Selling yourself and establishing the value of your service
Being able to comfortably discuss your fee with clients up front is not something that comes easily to everyone. Realising the value you offer to clients is also something that many agents underestimate.
When you can present your clients with a range of fee options to choose from, you allow them to pick the one that best works for them. This way, they feel more in control of the sale of their property and less like they've had to reluctantly go with the only option available.
It's also important to be able to explain to your clients why you're worth your fee. This includes articulating what you're going to be doing for them, why you're doing it and how you're going to do it. If you're not confident in your abilities, you won't be able to convince your potential clients of them!
Also remember that the cheapest agent out there will probably cost the vendor in the long run with a lower final sale price. This is important to explain to any clients who are tempted to compare agents based on price alone.
If you're struggling to explain your worth to your clients, be sure to make everything as transparent as possible. Show them exactly what your property presentation, marketing and negotiation strategies are so they can see precisely what you'll be doing and how much effort you'll be putting in. While every sale strategy will be customised for the property being listed, the underlying groundwork and methods used will be the same for most properties.
If you aim to deliver your best efforts every time, and go above and beyond what your client is expecting, you'll have a very happy client who will spread the word about you. That's justification enough that you're worth your fee.