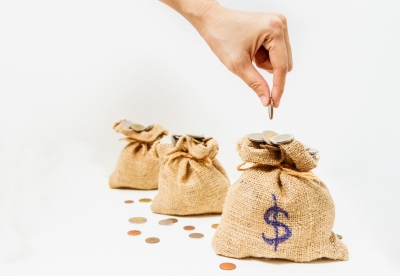 Running a real estate agency can be rewarding, gratifying and profitable.
You have the satisfaction of helping people buy their dream homes or set themselves up for financial stability with an investment property. The freedom and independence you gain from running a business combined with personal fulfilment makes it a highly sought after venture.
This was the attraction for one of our Queensland based clients who started his real estate business just 12 months ago.
When the banks won't help
Our client was a successful real estate salesman in a previous agency and decided to go it alone in his own business. Give that he was a start-up company, the banks were reluctant to offer him any financial assistance because he had no track record of lending or credit history.
The process of applying for a loan from multiple banks was a lengthy and exhausting procedure for our client, particularly since it was a time when he was spending countless hours each week setting up a new business.
He simply didn't have the time or mental capacity to dedicate to bank lending efforts.
Despite listing and selling properties with ease, he had used all his savings to get the business up and running and now had to wait months to receive his commission entitlements.
This became a problem when he quickly ran into cash flow issues after two inflexible creditors sought court judgements over his delay in settling some outstanding bills.
The commission advance service
The agent, thinking he was out of options, eventually contacted Commission Flow to find out more about the commission advance service and how it could help him get cash flow he so desperately needed.
We worked closely with the agent and explained our flexible lending approach, and were happy that we could provide him with the funding he needed.
Through bringing his cash flow forward, the agent was able to start planning, marketing and working on his business as opposed to living a life of stress wondering if he would make it past his first year in business.
A flexible approach that understands the needs of agencies
Regardless of the stage your business journey is at, the commission advance process helps agencies.
Whether you're at the start-up stage, established but experiencing difficult times, or your business is growing and expanding, a commission advance understands the needs of real estate agencies.
This particular client of ours said, "A commission advance is a great service and I urge others to try if you haven't already. I'm sure they will be as surprised as I was at how easy and quick the process is. It is there when I need it but I'm not obligated to use when I don't. I get flexibility, support and great service from Commission Flow."
For cash flow, support and understanding around the needs of your agency, call us on 1800 00 3569.