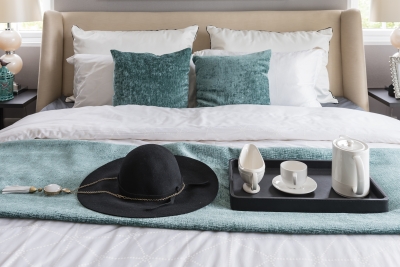 It wasn't long ago that around a third of all home purchases were made by a first home buyer.
However, recent statistics from the Australian Bureau of Statistics show that first home buyers now only make up around 10% of the market. With housing prices soaring all around the country at a phenomenal rate, first home buyers are now struggling to compete.
This 10% who manage to get their foot in the door for the first time will obviously have more concerns than a seasoned investor. It is a huge financial commitment and a daunting process for them, and as a professional real estate agent, your job is to make sure they do the right thing.
Here are some ways you can ease the concerns of a first home buyer and create a happy and positive outcome for all involved.
Choosing the wrong home
With the market so tight for first home buyers, many of them feel like they are simply buying the only home they can afford, and not necessarily the home that is right for them. They will be faced with a certain amount of stress due to a whole lot of uncertainty. What is interest rates rise? What if property prices decline? What if they need to sell and aren't able to?
Fortunately, in most areas of Australia, housing prices have only been going up. Combine this with a huge demand for properties, and you can reassure your first home buying client that if they do need to sell again for any reason, there is a good chance they will make money, not lose it.
Affordability
Can we afford it? It's one of the most stressful questions first home buyers will ask themselves.
As an agent, you can help a client work out their monthly repayments to see exactly what they will be able to afford. When they have a budget sorted out and know what they can comfortably pay, they will have more confidence in their buying decision.
Unexpected out of pocket costs
Many first home buyers look at the purchase price of the home only, and forget about, or don't realise, there are other costs associated with buying than can increase the overall final figure.
Speak to your client about stamp duty, mortgage insurance and any other expenses they are likely to encounter so they know up front and there is less of a shock later on.
First time mistakes
The trouble with buying a first home is that normally a smaller budget means an older home. And this means renovations may be needed before you can move into the home.
Whilst it's a good idea to estimate the cost of any renovations needed, remind your clients that renovations often go over budget and hidden problems can be found after building work begins. It's a great idea to have some extra money set aside for unexpected expenses that might pop up.
Getting a good deal
Everyone wants a good deal, and not too many people are prepared to pay $2M for a run down weatherboard shack. The best way for your client to know if they are getting a good deal is to speak to them about housing prices in the area and look at what similar homes have sold for recently. This way, they will be confident in knowing what they can get for their budget, and will know a good deal when they see it.
Buying a first home is probably the most significant financial expense and commitment anyone will ever encounter, so it's important to help your first home buying clients know what to expect and to ease their concerns as much as possible.