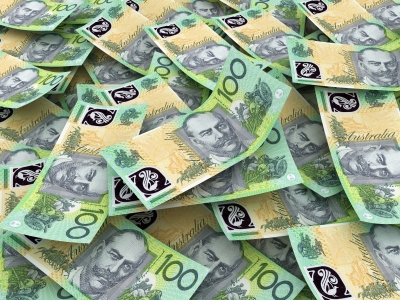 As a real estate agent, probably the biggest high of your job is closing a sale and seeing smiling faces and handshakes all round.
And with that sale comes the commission!
Eventually.
It could be a few weeks until that money lands in your bank account, and the wait can be agonising for a small business that relies on a steady cash flow to remain afloat. You might not have enough money for your next marketing campaign, or to pay your staff, or even to fix the photocopier.
For a real estate agency, the best way to combat the unknowns of cash flow is to receive your commission payments as soon as a contract of sale is signed. This can be done through a real estate commission advance loan, and more and more agencies are using the service for the benefits it brings.
In a perfect world your cash flow would be constant, steady and predictable, but more often than not, it isn't. Here are some common scenarios that arise in real estate when we find most of our agencies apply for their commission advance.
When a sale you were relying on becomes delayed and you didn't see it coming. Unexpected things can happen at any time, so a commission advance allows you to continue to cover your expenses and grow your business without having to wait.
When it looks like you'll be closing a number of sales in a short period of time, and you know a quiet time often follows this. An advance at this stage will make your income as balanced and predictable as possible.
When you have staff on wages, and you can see at the end of the month you may not have enough money to cover their salaries. A commission advance gives you the flexibility of having cash available when you need it.
When it's the end of the financial year and you've underestimated the amount of money you should have kept aside for taxes, fees and interest. Or, you've had to use the money you put aside on other unexpected expenses. An advance allows you to cover these expenses and get back on top without incurring further debts.
When you're presented with an opportunity for a new marketing or advertising campaign that you're sure will provide a great return on your investment. Some opportunities don't arise very often, and an advance will make sure you don't have to miss out.
When you hit your annual slow patch for sales, and despite the seasonal predictability, you're scraping the bottom of the barrel for cash. A commission advance in this situation allows you to continue to market your business and generate leads for when times pick up.
When business is booming! Just because it's going well now doesn't mean it will stay this way. Now is a great time to double your marketing efforts and establish yourself as an authority in your local area, and an advance on your commission lets you do this.
When things around the office need repairs or replacing, such as computers, mobile devices and company cars. Office life must go on for your business to keep earning money, and a predictable cash flow lets you maintain your equipment.
When you have to train new staff or send staff on a course to further their education so they remain a valuable asset to the company. A commission advance allows you to invest the resources needed to train and retain great staff.
Applying for a commission advance is simple and your advance can be approved in as little as 4 hours. Apply online today, or call us on 1800 00 FLOW (3569).