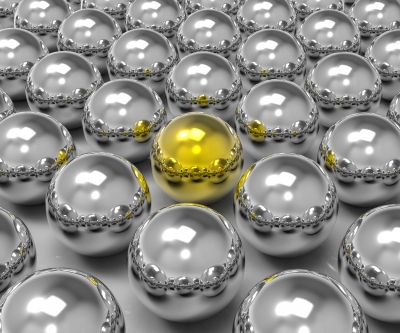 Running a Real Estate agency in Australia can be tough. Even the biggest companies are prone to intermittent cash flow problems due to the very nature of the business. With cooling off periods and long waits for commissions, even the most financially secure agencies can hit troubled waters.
If you're doing some research into advance commission agencies, there are a few things you should look for.
Not all agencies are the same. With differing terms and conditions, fees, application processes and expertise, how do you choose the right agency for you?
In this article we'll look at some of the key points we think make a reputable real estate advance commission agency.
1) Same day approval
Let's face it – the reason you're applying for an advance commission is because you need your funds quickly! Most well established real estate commission advance companies will be able to process your application and deposit your commission into your bank account the same day that you apply.
The best agencies can even give you access to your money within 4 hours! If you're considering an agency that has long approval-wait times, perhaps shop around.
2) Simple application process
Applying for your loan should be quick and easy. Most agencies will ask you to complete a short, one-off application form that's far less rigorous than applying for traditional forms of finance.
It's also common for an agency to run a quick credit check, but you won't generally have to provide a detailed credit history or jump through hoops to get approved. Many loan agencies also don't require security, since advance commission is less risky than traditional finance.
3) No 
limits on commissions
When you're researching advance commissions agencies, look for one that doesn't impose a minimum or maximum amount that you can borrow. Your real estate agency has individual needs, and a finance company should work with you in the most efficient and effective way possible.
4) Multiple loans
A lot of lenders may restrict you to one financial arrangement at any one time. In order to remain responsive to fluctuating demands on your business, look for a lender who is responsive too. A lender should be able to let you have multiple loans at any one time, allowing you to pay out on several deals at a time. 
5) Industry experience
The best real estate advance commission agencies are ones that understand the nature of real estate. If you can find an agency with long-standing industry expertise and first-hand experience in the trials and tribulations of running a real estate business, you can be sure that they will understand you and your business a lot better.
6) Transparent fees
Look for an agency that tells you all its fees and charges upfront. The last thing you want is to commit to a lending arrangement and then be slugged with hidden costs. If you can find an agency with simple fees, no minimum fees, no extra administration fees and no lock-in contracts, you're onto a good deal.
7) Best price guarantee
Not all agencies offer a best price guarantee, but at Commission Flow we do. We understand how time-consuming it can be searching for the best deal, so we've decided to make life simpler for you and introduce a best price guarantee. We want to offer real estate agencies the most competitive rates when it comes to advance commission payment.
If any genuine competitor offers you an advanced commission rate that's lower than ours, show us and we'll beat it by 10%.
8) Great customer service
It's all well and good applying for an advance commission and having the money deposited into your account. But what about when you need a little bit of extra help? Often, agencies will simply focus on the 'sales' and seem to just want to sign you up and then forget about you.
An exceptional advance commission agency will see you as a valued client and will offer great customer service, all of the time.
Do they respond to your queries quickly? Do they go out of their way to help you? Do you leave the office or finish a phone call feeling happy? Search for an agency that forms a relationship with you that you feel like you want to pursue.
Choosing a real estate advance commission company is much the same as choosing a bank. Do your homework, look at all the options offered and choose the one that's right for you.
If you liked this article and think others would too, please share!