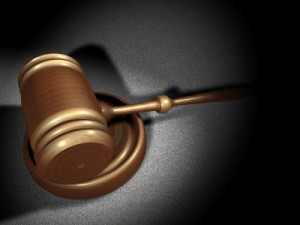 If you've been watching the real estate market over the last few years, you'll probably have noticed a common theme – properties selling for a price significantly higher than the listed or asking price.
For house hunters, it's frustrating and heartbreaking to have your hopes pinned on buying a particular property you think is within your budget, only to be out-bided by sometimes a whopping $100,000 or more. Some buyers even go so far as to spend hundreds or thousands of dollars on building and pest inspections that turn out to be a waste of time and money when they realise can't afford the property after all.
The art of under-quoting has been used by real estate agents to gain more interest in the property and to gather more potential buyers. There is an old saying in the industry – "Quote it low, watch it go" which has perhaps fuelled the under-quoting trend.
New underquoting laws
From January 1st 2016, new laws aimed at putting an end to underquoting in NSW are now in place, which should leave home buyers feeling less frustrated and more confident with their property searching.
Amendments have been made to The Property Stock and Business Agents Act of 2002, and new law reforms mean that real estate agents who underquote face losing their commissions and being fined up to $22,000.
Under the new laws, agents must quote property price ranges within 10% of the lowest figure. I.e. they cannot claim the property will sell for a broad range of $500,000 to $700,000. They must be more specific and say $500,000 to $550,000.
Agents will not be able to use terms like "offers over", "offers above" and "bidding from", and won't be able to use "+" symbols when quoting a price, e.g. $650,000+.
They also have to provide evidence to a seller that backs up their estimated selling price. It can't just be a figure they think the property is worth – it must be well researched and based on comparable local sales and market conditions. When discussing a price with potential buyers, a record of the communications must be kept, and there will be penalties for non-compliance.
The key changes from January 1, 2016:
Price guides must range no more than 10% between two figures, e.g. $1 million to $1.1 million
Terminology such as 'offers over', 'bidding from', 'offers above', "+" symbols and other vague terms are to be banned
Agents must provide written evidence of how an estimated selling price is achieved or changed
Buyers are allowed access to records of recent comparable sales in the local area
Agents must keep records of any price discussions with potential buyers and show these records on request
Failure to comply with any of the above can result in lost commissions and a fine of up to $22,000
Will the new laws change the real estate industry?
Representatives from the Real Estate Institute seems to think the new laws won't change the industry too much. If anything, they will provide more transparency to buyers and bring more clarity to the marketplace. They will also give real estate agents a clear guide as to what they can and can't do.
It seems to be a win-win for everyone and will have a positive impact on the real estate industry and its reputation.