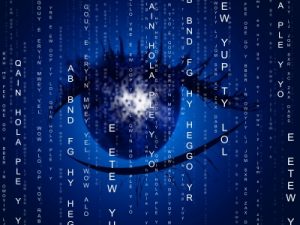 Think about the way you currently sell off-the-plan real estate listings to your clients. No doubt you'll have a floor plan, some graphics that show what the final building will look like, and if you're lucky, perhaps a digital 3D interpretation of the finished property.
Persuading a buyer to consider purchasing a property can be tough at the best of times, let alone when they aren't even able to visit the property. They can't develop the emotional connection that's often a huge part of the decision making process.
What if you could offer them a multi-dimensional virtual reality walk around of the property? Would that make it easier for a client to gain a feel for what the final property will be like, and make selling the property an easier task for you?
Virtual reality technology
This kind of technology is now available, and is becoming more and more widely used in a whole range of industries and applications. It's called Oculus Rift, and is the next generation of virtual reality that makes you feel like you're really there when you're not. It's ideal for potential clients to "see" off-the-plan properties, and for overseas clients who are unable to inspect the property in person get a feel for the place.
It works by simply putting on a headset that covers the users eyes. The user experiences a wide view of the property and gets a sense of what the space actually feels like. This is far more enlightening than the sense they would get by simply viewing the listing online.
How to use it to grow your agency
Experts believe the real estate industry, more than any other industry, will benefit from this technology the most. There is huge potential for architectural and real estate applications, and agencies will be able to save time and money by more effectively endorsing properties to potential buyers without the need for the buyer to visit the property in person. The technology is highly effective and gives prospects a sense of what the space is like that cannot be conveyed in photos or computer animation.
It's expected there will be a rapid increase in the number of agencies adopting this new technology over the next 2-3 years. In 5 years, it will most likely be commonly used.
It can be used in your agency:
At a sales pitch – the real estate sales pitch is the moment when you're trying to win a new project or close a big deal. If you have any advantages you can pull out to get an edge over your competitors, now is the time to use them. Imagine the advantage you'll have showcasing your agencies virtual reality technology!
In your office – many potential clients come to your office. Having a virtual reality experience station set up in your office is certainly going to impress your potential clients. You can even advertise your VR station and encourage people to pop in and try it.
At marketing events – events such as trade shows, open days and real estate presentations (or anywhere where you market your services) are ideal places for you to allow people to try the virtual reality technology. You will certainly be the most memorable experience they have that day!
The real estate industry is constantly evolving, and the way listings are showcased is certainly set to change over the next few years. What we now consider to be sci-fi technology will soon become commonplace, and it's exciting!