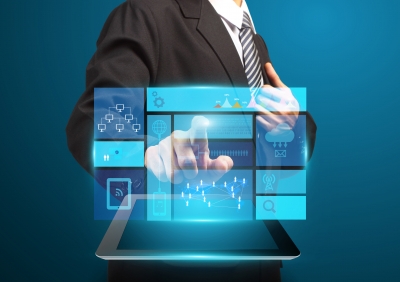 Online resources are now used more than ever when searching for information and making decisions about a purchase, and most consumers will look at a company's website as part of this decision making process.
The real estate industry is no different, and because of this, it's important for agents to have a real estate website that impresses readers and allows customers to easily find what they're looking for. A range of professional photos, 2D floor plans and a detailed description of the property used to be enough to keep consumers happy, but now, buyers want more.
In an age of advanced technology, buyers want the experience of looking at a property physically, without actually being there. This can be achieved with 3D technology and virtual walk-around tours, and consumers are demanding this more and more.
Real estate websites now have to break away from traditional listing formats and find better ways to engage their audience if they want to generate a substantial number of leads.
Here are some ways it can be done.
Create a point of difference
Buyers and vendors have plenty of options when it comes to choosing a real estate agency, so what's going to make them choose you? A website that stands out and has a distinct point of difference is more likely to impress an audience, and therefore generate more leads.
Put yourself in your clients shoes and do something on your website that your competitors aren't doing. You could try incorporating 3D technology, including videos of properties or simply providing valuable information through a blog.
Mobile responsiveness
We use smart phones and tablets for so many things these days, so don't assume all your readers will be accessing your website on a desktop computer.
A website that is not responsive means readers will have to zoom in on your site to find what they're looking for, access links and see images. This alone can be enough for them to look elsewhere.
Provide an abundance of information
Tell readers as much as you can about a listed property, but go the extra mile too. Providing information about the suburb and the neighbourhood, with features that are close by is that little something extra that buyers will appreciate, especially if they are moving to a new area and don't know much about it.
Use innovative technology
It's worth investing in some advanced features that your competitors don't have for the extra leads you'll generate from it. Some things to consider include:
Map technology, where visitors can draw directly onto a map to show properties within that area
Market research, where users can access relevant, up to date information about the area, and even see information about their own properties
Customisable newsletter subscriptions, where users can subscribe but only receive information regarding topics they select, and can choose the frequency of emails
Favourite searches, where a user can find a history of recent searches, save their searches, and be shown other listings similar to what has been searched for previously.
Your real estate website has the potential to generate hundreds of leads for you, if it's built well and contains useful features that improve the overall user experience. Best of all, your website works for you 24/7, so it's well worth investing some resources into.