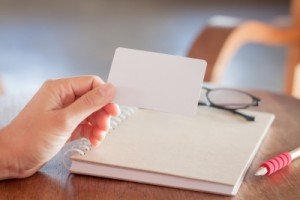 As a real estate agent, there's no better situation than to have multiple offers flowing in for a property you've listed. Your marketing efforts have paid off, it looks like your seller will receive a high price and you'll earn a higher commission.
But it can also be a tad stressful. Do you disclose the current offer to other buyers? Can you legally? Should you morally?
It seems there's a lot of confusion about whether or not to disclose offers, so we thought we'd take a closer look at the right thing to do in the case of multiple offers.
Can you legally disclose offers?
Most real estate agents don't disclose offers to other buyers. Why? Many agents simply believe they're not allowed to. They're under the impression that it's illegal, or they think it's unfair to the party who made the offer. But for agents in NSW, this is completely untrue.
Legally, agents in NSW are allowed to disclose current offers to any other potential buyers. Agents are required to inform the seller of all offers made to purchase the property, but there is no law to prohibit the disclosure of offers to potential buyers.
Should you disclose offers?
So, if it's perfectly legal to disclose offers, when, if at all, is it appropriate to do so?
At an auction, the bidding process and all offers are completely transparent. Everyone knows who is bidding and the amount they're offering. There are no favourites and all potential buyers are included and engaged. So why should private and pre-auction sales be any different?
The very best real estate agents are the ones who communicate openly and give all interested parties the chance to participate and make a serious offer. They educate the vendors and explain to them what their options are in the event of multiple offers.
Any secrecy about offers and sale prices can make other potential buyers suspicious and deter them from getting involved. To be told that another party has made a higher offer, but not to be told the amount of the offer, makes a buyer wonder if they are just being played and forced to make yet another higher offer for no reason.
Disclosing offers is not just about price
An experienced real estate agent can prove to be quite valuable when it comes to helping sellers make the right decision and buyers to make the right offer.
Often, it's not just a case of the highest offer winning the deal.
It's common for two offers of the same amount to come in, however one party is willing to lay down a larger deposit. This makes the seller feel more secure and confident about the transaction and they are more likely to accept this offer.
Occasionally, a seller may accept a lower sale price if the overall offer is more appealing. If a seller is choosing between a high sale price where the buyer is subject to finance, versus a lower sale price where the buyer does not require finance, the lower sale price might be seen as a more secure option.
Buying a property is a huge decision, and buyers want clarity, transparency and to be treated fairly. When sales are made in an open and honest manner, it's a win for everyone.
Do you know someone who might benefit from this article? Please share it with them!