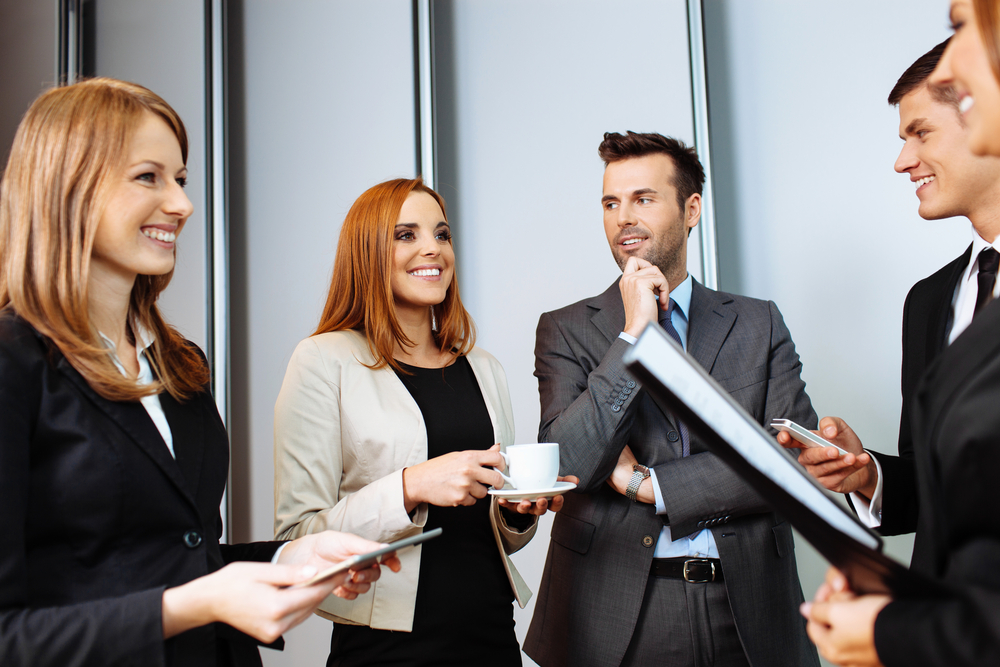 Like it or loathe it, networking is a crucial element to any people-focused business. As a real estate agent, you might not think there's much merit in networking. Instead, you could be cold calling, showing properties and marketing your business, right?
The reality is – networking is marketing your business. Making those face-to-face connections is paramount to building long term relationships. Of course, LinkedIn and other social media platforms have their place in today's digital world – but never underestimate the power of a hand shake, business card and face-to-face connection.
Networking is an essential component of raising awareness about your agency, widening your reach and ultimately, building your sales pipeline. The more people that know about you, the more you'll attract referrals, gain powerful word-of-mouth endorsement and start building a reputation as a likeable, local real estate agent.
Networking might seem like hard work to you – but consider how much time you and your team might waste in cold calling or sending emails. What if, instead of you chasing leads, more of them came to you?
Unless you're a seasoned networker, attending your first event could make you feel like a fish out of water. If you're thinking you might like to have a go – here are some ideas to get you started.
Start attending industry events
As a newbie, it's best to go for the low hanging fruit first. Do some research into industry events and start networking with your peers. This will ensure you feel right at home, but also give you a great way to observe seasoned networkers in action.
When engaging in conversation, listen closely to how your peers introduce themselves and their business. Do they have a slick elevator pitch? Do they give you confidence about their business? Your peers can expose you to new ideas, new techniques and new opportunities too. Learning from them will equip you with an incredibly effective way to grow professionally. Try to go to at least two networking events a month, that way you'll be best placed to hone your skills and get into a good rhythm.
Show the right attitude
Networking is a social activity – therefore the key to your success is your attitude. Leave your stresses and any negative baggage behind. Be positive. Be confident. If you don't feel confident at first, fake it until you make it. You'd be surprised how many people in the room are in the same position as you.
Give off the right body language
There's a big science behind body language and networking. Be open to new introductions, avoid huddling in a corner with one or two people, and don't face away from your next target. When you're in conversation, show as much genuine interest as possible (without being fake). Ask questions, smile, nod your head and make the person you're talking to feel comfortable. That's the quickest way to build rapport.
Be sincere and start building trust
Be helpful and sincere. Superficial charm makes you the life of the cocktail hour at a conference, but taking a real interest in your peers or prospects will build a network that is rock-solid and self-perpetuating. Whether a colleague or potential client – listen and offer genuine assistance and advice where you can.
Be ready to follow up
Whether you're networking with peers or potential clients, a good attitude will only get your foot in the door. After you've made your connections, follow up with an email, LinkedIn connection or phone call – whatever fits the circumstance. If you've promised follow up, make sure you deliver on your promise.
Remember, the sooner you reach out and make contact, the fresher you'll be in their mind. It's also a nice touch to refer back to your conversation, so it's clear this is a personal follow up, rather than a blanket message you're sending to ten other people.
Keep in contact with your clients
Networking doesn't just take place at an event. Networking takes place day in, day out. The best way to get referrals is to delight your clients – then build good relationships with them after that. Many real estate agents make the mistake of ceasing contact with clients as soon as the ink has dried on the sale contract.
On the contrary, after the sale is prime time to start cultivating clients for a referral. The beginning of your relationship is when they'll be the most excited about what you've done for them. And when you get your first referral from that happy client – be sure to follow up and say thank you.
Networking isn't an exact science. It requires some thought, practice and a lot of improvisation too. Go in with an open mind, a friendly attitude, and you'll soon realise it's well worth the effort.
Enjoy this post? Then please share it using the buttons to your left and below!