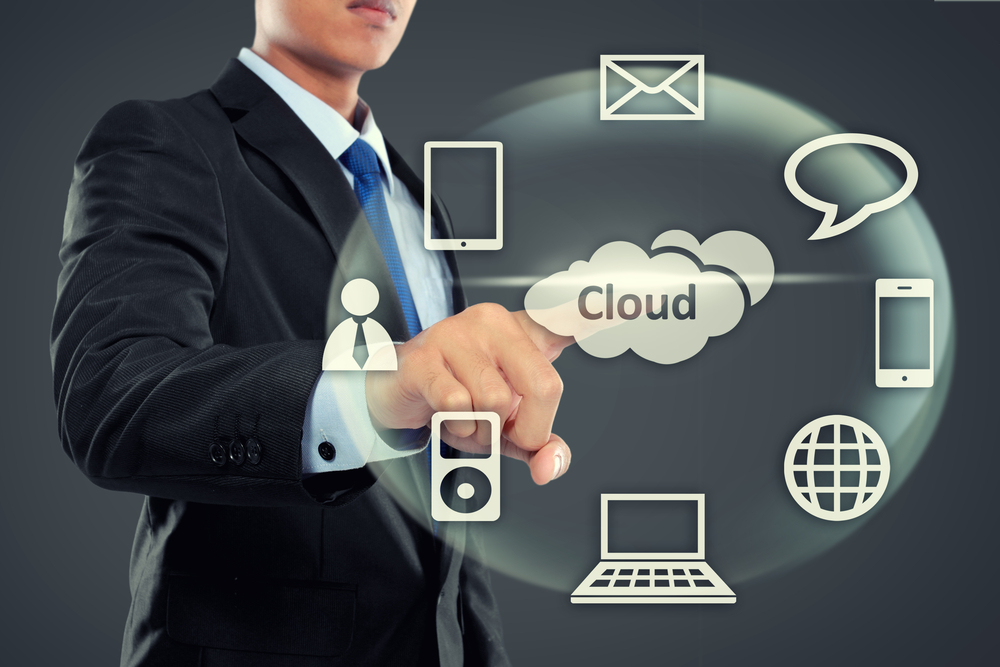 You may have read up about Cloud technology and possibly even disregarded it as an unnecessary expense for your real estate agency – but on the contrary, businesses across Australia are adopting Cloud technology to save money and enjoy a host of other business benefits.
If you're unsure what Cloud technology is, it's effectively hosting your email system, files and folders in a third party location (the Cloud), rather than physically on your desktop.  There are many reasons why it's a good idea to consider this approach for your real estate agency, and we outline the key reasons below.
If you do decide that the Cloud is the way to go, there are some extremely reliable solutions, including a cloud version of the most trusted globally communication platform – Microsoft Office 365 which can bring about substantial savings in cost and reduce inefficiencies to a minimum. What's more, the software is user-friendly, familiar to existing PC users and easy to administer – so there's no worry about extensive training either.
But let's now look at how the Cloud could benefit your real estate agency:
1. Increased Efficiencies and Productivity: Have you ever wondered how much time is wasted within your agency sending and waiting for files, dealing with server downtime or the inability to access files outside of the office? Imagine if your sales team had more time to sell, rather than spend time on admin. Imagine if everyone in your team could access what they need, when they need it, without having to send an email or risk using out-of-date information. Cloud technology has a way of making even the simplest operations seamless.
What's more, sharing files and collaborating becomes effortless rather than burdensome. You'll be able to keep your real estate agents up to date with centralised folders for templates, tools, spreadsheets, marketing brochures and more. No more emailing out updated versions of documents. Just update it in one folder for everyone to see.
2. IT Savings: If you decide to migrate your real estate agency's technology to the Cloud, you won't need to worry about replacing servers or purchasing expensive software licences.  You also won't need to worry about sever maintenance or paying for expensive IT support. Packages such as Office 365 cost very little and you have the peace of mind that you'll always be using the latest, best performing version of software.
3. Remote Access: It can be highly frustrating, not to mention limiting for your real estate agents to not have access to the relevant files and folders whilst out and about. How much time do your sales team spend out of the office? More importantly, how much more of this time is wasted? With the help of Cloud technology, your sales staff are empowered to work more professionally in front of potential clients too, with immediate access to important brochures, contracts or documents via their tablet or mobile. This eliminates the need for "I'll send it to you when I get back to the office" or "I don't have it with me right now". It also provides your team with one user experience no matter whether they're at home or the office – and a more stress-free way of managing their workload.
4. Better Risk Management: With the peace of mind of Cloud comes the eliminated risks associated with IT failures. Whether your real estate agency is a standalone agency or a large chain, no longer will you have to worry about server failure, email downtime, loss of critical data or backing up day and night. The Cloud takes care of all this, so that even if your real estate agency were to suffer from physical disaster, every file and folder that's important to the running of your agency will be safe and secure.
5. Complementary Cloud Solutions: When you operate your real estate business from the Cloud, you soon benefit from the opportunity to integrate other Cloud-based packages seamlessly into your business, creating even more operational efficiency and productivity. For example, accounting packages, marketing automation tools and CRM programs can all help to rev up the performance of your real estate agency – and of course help you keep on top of that all-important cash flow.
To find out more about our views on Cloud technology for real estate agencies, or for more on eliminating the frustrations of unpredictable cash flow, call our friendly team today on 1800 003 569.
If you're interested in reading more posts about running your real estate agency, visit our blog for information on financial, practical and marketing-related tips and tricks!
Ps. Enjoy reading this post? Please share it using the buttons to your left or below!