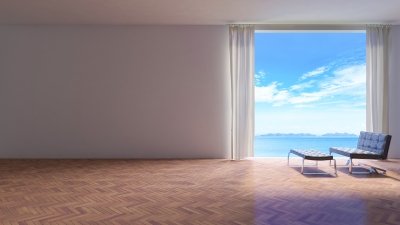 Marketing your real estate expertise and finding clients requires a lot of time, effort and hard work.
But once you have a client, the fun begins and it's time to arrange an open home.
Showing a home is your chance to impress potential buyers with a spectacular property, and it needs to be looking its absolute best. First impressions are important, and you only have one chance to make an outstanding first impression. Paying attention to detail during this time can mean an extra few thousand dollars the vendor could receive in a sale price.
Here are some of the most important things to consider so you can make sure your next open home is a huge success.
Clean up
Many buyers will do a drive by of a home before they decide whether they'll come to the open day. For this reason, it's important to make the presentation of the home beautiful, particularly at the front of the house.
Tidy up the garden, scrub the driveway, paint the eaves and remove anything that doesn't need to be there. This needs to be done before the property is listed, because many buyers will drive past as soon as the home is advertised. 
Provide easy access
Ensure the house has been thoroughly cleaned for the open day (and for any other viewing appointments) and make sure hallways and walkways are free from clutter.
Make parking as easy as possible by moving bikes, cars, boats and garbage bins out of the way. All these small details have an impact on the overall first impression of buyers.
Get rid of the vendor!
In the nicest possible way of course! Nothing makes a potential buyer more uneasy that to have the owners of the house lurking around. Always give the vendor enough notice when a buyer has made an appointment for an inspection, so they can tidy up and make themselves scarce.
Make sure any pets are taken away too. Dogs can become a bit unfriendly with strangers walking around the property, and some buyers may have allergies to pets that will flare up.
Highlight the best features first
If you know a buyer is looking for something in particular and the home you're showing has this feature, show them the best part first. Their first impression of the home is then as high as it can possibly be.
For example, if you know your buyer runs a business from home and wants a large office space where they can see clients, and the home you're showing has a studio perfect for this; take them straight there for a look. They'll have a high opinion of the home, and all the other features will be a bonus. 
Create a welcoming atmosphere
The way the home smells has a big impact on how it is perceived. Cooking smells, pet smells, unwashed clothes and stuffy rooms have a certain aroma that the vendor may have become immune to over time.
Encourage your vendor to have the carpets shampooed and air all the rooms. Lighting scented candles, having fresh flowers even brewing a fresh pot of coffee can be a nice touch that makes a home smell incredible!
Remove personal items
Remove as much personality from a home as you can, so the potential buyers can envisage themselves living there, not someone else.
Put away as many photographs, trophies, memorabilia and collectables as possible so the home is neutral.
Light it up!
A well lit home looks more inviting and actually looks bigger. Open all curtains, blinds and shutters to let in as much natural light as possible, and turn on any side lamps. If a room has no lamps and not much natural light, turn the main ceiling light on, even on a bright sunny day.
Painting the walls white gives the appearance of lightness, so this is something to consider if the vendors want to repaint before selling.
Get some professional styling
If the contents of the home are a little worn, shabby, or mismatched, consider hiring a professional styling team to modernise the home. They will exchange your old furniture for something new for the duration of the listing, and will even style your home with artwork, home ware accessories, rugs, cushions and bedding.
The overall look achieved with professional styling creates an outstanding first impression of the home for buyers.
Making an effort when you're showing a home and going to extra mile when it comes to presentation makes a big impact on how buyers perceive the home, and can add thousands of extra dollars to the final sale price.