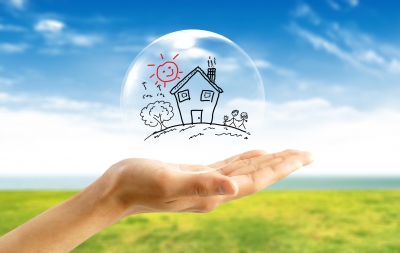 Recently at a Senate hearing, Treasury Secretary John Fraser warned us that Sydney is without a doubt in a 'housing bubble'. "When you look at the housing price bubble evidence, it's unequivocally the case in Sydney. Unequivocally," he said.
Mr Fraser said he was concerned that current historically low interest rates were encouraging people to over-invest in real estate. There seemed to be no doubt in his mind that there is a housing bubble in some parts of Australia, mainly Sydney. When people enter the property market at a time when interest rates are low and their budget is already stretched, it creates all sorts of issues when interest rates go up.
But the 'bubble speculation' has been condemned by many industry experts. Some experts, such as Grant Harrod, the CEO of LJ Hooker, think that talk of the housing bubble is unhelpful and puts fear into the minds of people. They panic, not knowing whether to sell or stay and this just makes the problem worse.
Despite the immense housing shortage at the moment (which is also fueling higher sales prices), fewer people are actually putting their houses on the market. LJ Hooker are listing fewer properties than usual, simple because people fear if they sell their house right now they won't be able to find a property to move into.
At the moment, Sydney needs around an extra 100,000 houses or units to keep up with demand. In the USA when they had a similar problem, it resulted in a massive oversupply of houses and the price of properties fell dramatically in a classic bubble style. Mr Harrod believes that even if Sydney had an additional 50,000 new homes become available, we still wouldn't see a significant price fall. The process of building houses takes time, so this isn't going to happen any time soon.
Andrew Wilson, Senior Economist at Domain Group does not believe in the housing bubble either, and thinks it's all just part of the doomsday mantra, and John McGrath, CEO of McGrath Real Estates tends to agree. "I don't subscribe to the Sydney property bubble speculation that I have heard over and over for the last 32 years," he said.
REINSW President Malcolm Gunning advises, "Property should not be bought for the short term. When you buy today and then sell the next year you can get caught in a bubble, but most real estate is held for seven years or more and you become immune to cycles."
So while it seems the 'bubble' is all just doomsay talk, the current low interest rates and housing shortgage is causing problems, particularly for first home buyers. Banks and major investors are taking on record levels of housing finance as first home buyers continue to struggle to enter the property market.
With interest rates at an all time low and household earnings growth remaining subdued, it seems affordability in the property market isn't going to get better any time soon. Buyers and sellers might be better off if they can just sit tight until the natural property cycle improves on its own, as we know it will.