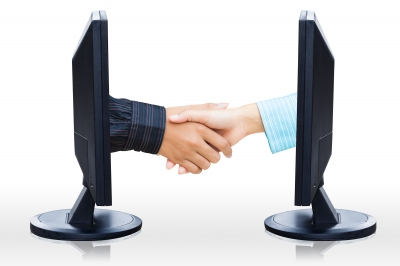 Generally, only top-level managers are lucky enough to have their own full time in-office personal assistant. While not everyone has access to this much help, it's fairly common these days for businesses to use the services of a virtual personal assistant.
The dramatic rise of internet use for business since the 90's has paved the way for a huge increase in the use of virtual assistants (VA's). VA's are generally outsourced and work off-site, and many are now specialising in particular tasks and industries.
One of those is real estate. That's right, there is such a thing as a Personal Real Estate Virtual Assistant or a PREVA!
Why hire a PREVA?
There are lots of reasons why people might hire a virtual assistant.
Routine admin tasks that are predominantly done online can be completed anywhere, so don't necessarily have to be done by an on-site employee. This frees up time for your employees to get on with other important tasks in the office.
A PREVA doesn't come with the cost and overheads of insurance, superannuation, leave entitlements or the need for equipment.
They can be hired by the hour, on a project basis or ad-hoc – whatever your needs are, a PREVA can fit in.
Being self employed, PREVA's are usually highly organised, efficient and driven, knowing that they rely on referrals to maintain a steady work flow.
Is it practical to use a PREVA in your agency?
Well, yes. The role of a real estate agent is fast paced and often agents don't have time to perform routine daily tasks. For less than the cost of hiring a temp, a PREVA can:
take care of your specific job needs, from simple office support to specialised real estate work
help you find off-market property deals, pre-qualify acquisition leads, build your buyers lists, attract new investors, and sell or lease your existing properties
handle your day-to-day menial tasks, freeing your time so you can focus on doing deals and earning revenue. This could include your social media marketing and marketing newsletters.
cold call homeowners and real estate investors for potential leads.
Finding a good PREVA
Word of mouth referrals are always reliable, so ask around in your industry for any recommendations. The next step would be to search online. There are hundreds of websites dedicated to providing VA services, and some of these specialise in real estate VA's. These sites often contain databases that are searchable by industry, location, experience, skills and price so you can find a suitable assistant reasonably quickly.
The use of PREVA's seems to be rapidly growing. They are an affordable way of maximising your time and productivity, and once you find a great assistant you'll wonder how you ever managed to get by without one.