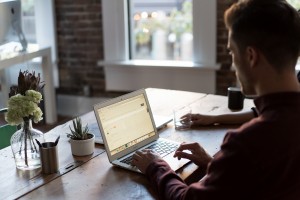 In the highly technological world we now live in, online marketing and email marketing is a substantial part of real estate. Yet because of this hi-tech world, your email is just one of perhaps hundreds your recipient will receive in a day.
Your real estate marketing emails shouldn't simply be something you spontaneously send when you get a moment between meetings. Online marketing campaigns should be well thought out, planned in advance, written carefully and sent at the most optimal time to ensure you get the highest possible open, read and response rate.
So, in a barrage of emails, how can you make yours stand out so it's not just opened, but read and actioned? Here are some tips from the experts.
Be yourself and show your personality
People prefer to hear from another person rather than a company. Write your emails as one person writing to another person. Be yourself, be approachable and show your human side.
Show your personality too, since this will highlight your point of difference from other real estate agents. Write the way you would speak to someone in person, don't use industry jargon and infuse your personality into every email you write. Your emails are more likely to get read if they aren't 'stuffy'.
Share useful content
The emails you send to your readers needs to benefit them, so don't simply promote your current listings every week.
If you're writing to potential vendors, include a link to a blog you've written about how to improve the value of their home. If you're sending an email to people looking to buy, include some information about some of the more uncommon things they should consider before buying.
If your audience takes something valuable away from reading your email, they will feel more confident in choosing you as an agent.
Craft your email subject line
The subject line is what's most likely going to entice a reader to open your email. If you can create some intrigue and curiosity with your subject line, people will be more likely to want to know more.
For example, "Mosman listing sold in just 5 days", is an okay subject line, however "Read how a Mosman resident sold their property in just 5 days without an open day" is a rouses a bit more interest.
Format your emails well
People have short attention spans. Getting them to open your email is just one task you have to achieve, but getting them to actually read it is a new ball game altogether.
66% of emails are opened on a smartphone these days, so bear that in mind when you're writing your email. Keep them under 300 words, use plenty of short paragraphs and keep your message concise and to the point. A long page of unbroken text is going to appear too difficult to read and they'll simply hit delete. 
Watch the frequency
How often to send emails to your subscriber list is one of the hardest questions to answer.
If you don't send them frequently enough, your warm leads go cold. If you send them too frequently, you annoy people and they unsubscribe. You'll get a feel for how responsive your list is, so use that as a guide. Also be sure to mix up your promotional emails with non-promotional ones too.
Writing emails that get opened and read can be a tough thing to do, but if you follow these tips and remain consistent with your marketing plan, your efforts will always pay off in the end.