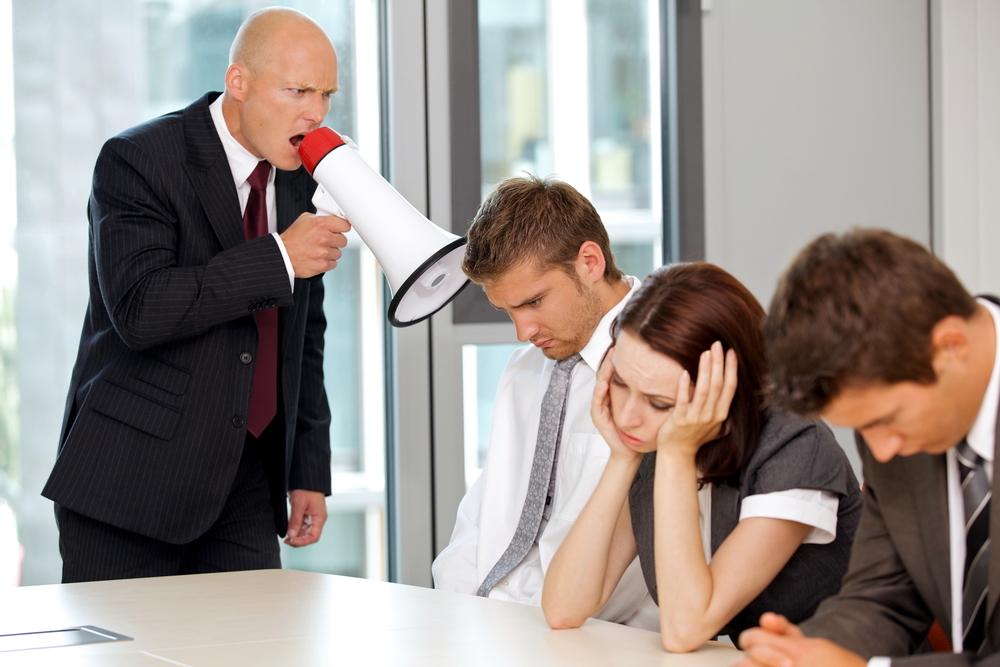 No-matter how rigorous your recruitment process, or rigid your requirements – as an agency owner, it's inevitable at that some point or another, you'll be faced with an under-performing member of staff.
In a recent post called The dreaded sales slump: get to the heart of the problem for a quicker fix, we addressed some potential causes of a slow sales phase. An under-performing sales team was one of the factors we touched on, but this blog post will cover in more detail, the steps you can take to address this problem.
Is your sales team under-delivering? Do you have one member of staff who is affecting your team's average? Here are some of the ways you can tackle this problem:
Improve self-esteem and morale
As with many workplace scenarios, lack of self-esteem and feeling under-valued greatly impacts the propensity (and desire) to do well at work. Do your team feel part of the bigger picture? Do you ask them for their opinions and value the opinions they subsequently provide? Your sales team are your ear to the ground on the market and your clients – therefore ensuring they contribute to agency strategy is beneficial in many ways. If your sales agents are ready and pumped, they'll pull their weight and kick more goals for the team.
Invest in training and development
Your agent's under-performance might be as simple as giving them a refresh on sales tactics. Perhaps they're a little rusty on the right techniques to use, maybe they don't feel that they have the right tools to help them close the deal. Are you supporting them with high quality sales material? Are you giving them the sales support they need to help present a professional image for your agency?
Address operational inefficiencies
A sales agent's performance might stifled by poor office procedures and vast inefficiencies. Is administration getting in the way of their job (and frustrating your agent at the same time?). Don't be afraid to ask your agent about ways in which you can help make their job easier. It might be time to audit your operations – from the pitching process and paperwork handling, right through to your IT systems. It could be that your agent's reach is hindered by an ancient marketing program (or no marketing program at all!).
When you start to investigate the available options, there are plenty of tools in the market to speed up operational efficiency and create a better working environment too. Cloud-based software for example, is one great way to mobilise your team members, so they can work on-the go and don't lose precious time whilst out and about. Likewise, automated marketing tools could provide your agents with a larger pool of prospects to work with.
Uncover any personal problems
At the end of day, we're all human. If your agency is subject to an under-performing sales agent – find out if there are any underlying personal issues. Has their performance taken a sudden downturn? Do they look particularly tired or stressed? These clues could indicate problems at home.
It definitely won't hurt to take your agent for coffee and get to know them a little more. It's also a subtle way of finding out what might be happening behind the scenes. Perhaps they're in the midst of a relationship breakdown or dealing with mental health issues.  Whatever the scenario, tread carefully and show you care.
It's a well-known fact that staff retention is a more cost-effective and fruitful long-term strategy than acquiring new team members time and time again. Of course it might be that you're simply faced with a team member who isn't up to the job and never will be. Or, it might be that if you show your agent some understanding, care and attention – they might just develop into a loyal, high performer in the end. As with most things, good judgement and management skills are essential.
If you found this post interesting, you might want to take a look at our other posts, including Common mistakes by new agents and Setting goals for your agency – both of which touch on the human aspects of running a successful business.
Enjoy this blog post? Then please share it using the buttons below or to your left!