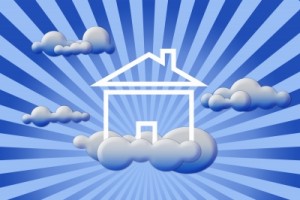 Your real estate agent profile is an extremely important part of your marketing package.
Why?
Because your agent profile is often the first thing any prospects and leads will look at when they're considering which agent to hire.
In this predominantly online world we now live in, 90% of the clients' decision has been made before they contact you. And chances are, your agent profile has played a big part in that decision.
So, how can you make your agent profile stand out from the crowd and entice more clients into working with you? Here are some of our tips for setting the benchmark.
Define your USP (Unique Selling Point)
Your USP is what sets you apart from the other thousands of real estate agents out there. When your competitors are trying to lure the same client, what is it that makes you better than them? Why should a client choose you over another agent?
Working out your USP can be a challenge. Ask some past happy clients what it was they found most beneficial about working with you. This will help you see how you're different. You can also think about why you're working in the real estate industry and why you do this for a living. What makes you tick? This is going to be your point of difference.
Outline your experience
Potential clients want to hire someone who has experience and knows what they're doing. Highlighting properties you've sold before builds credibility, shows you know what you're doing and that you can be trusted to get the best possible sale price.
If you're a rookie agent and have yet to make a sale, use some examples of properties you've assisted in the sale of. 
Explain the types of properties you sell
Are you the go-to agent for penthouse suites, or rural acreage? If you're a specialist in a particular property type, let people know. Vendors want to see that you've sold properties similar to theirs.
Your profile is a great place to showcase a range of properties you've sold, but always stick to showing off quality sales rather than quantity.
List the locations you sell in
If you can show expertise in a certain area, this puts you a step ahead of your competitors. Sellers love to see some local expertise, so make sure you state the location you're most familiar with.
Knowing the market and setting realistic expectations with your clients ensures everyone is on the same page.
Toot your own horn
Yes, it's ok to brag a little bit! Make sure you mention any awards you've won, any particularly impressive sales and include some client testimonials.
But don't go overboard with big-noting yourself or you'll turn people off. 
Show clients what you look like
Appearances shouldn't matter, but they do, and your professional appearance is a big selling factor when it comes to choosing an agent.
Include a professionally taken photograph of yourself, or even better, a short video. This is a wonderful opportunity to market yourself. Potential clients are more likely to choose someone they get a good feeling about, so be yourself and be genuine. Clients need to be able to trust you, so never put on a fake persona in a video.
Forget jargon
A long line of acronyms like "MBA, ABR, CRE, CRS" might look impressive to other agents, but do your clients know what they mean? Remember, your potential clients are the target audience for your agent profile, so write it for them.
Explain why and how you're great at selling property, but do it in layman's terms that the average non-real estate person can understand.
Keep it concise
The most effective agent profile length is 200-300 words, or 2-3 paragraphs. This isn't a lot of room to showcase everything there is about you, so you have to keep it clean and brief.
Use white space too. Don't cram everything into one mega-page. Use paragraphs, bullet points and headings to make everything easy to read.
Remember…
Your agent profile has the potential to drum up valuable leads for you 24/7, simply by just being there. It's certainly worth investing the time to really get it right so potential clients are calling you rather than the other way round!