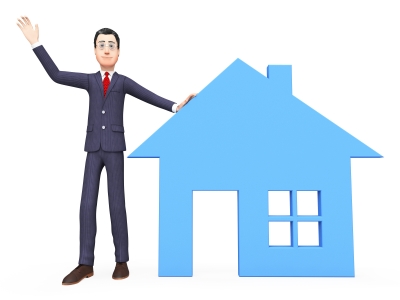 No matter what industry you work in, a rookie needs to start at the bottom and learn from those more experienced. Whether it's your boss, a colleague or a mentor who teaches you, someone has to show you the ropes.
Yet one of the most overlooked ways of learning how to become a better real estate agent is to study your competitors. We're certainly not encouraging you to spy and copy everything they do exactly the way they do it, however it does help to see what they're doing and whether or not it works. Keeping a lookout for tactics your competitors are using can inspire you to try your own version of their methods in a way that suits you and your agency.
With that in mind, here are a few things you can look at.
Their website
Websites are public and easily accessible, so this is a great place to start.
Even if your current website is sending you plenty of traffic that converts into enquiries, there is always room for improvement. If your competitors have an easy to use online search facility and yours is a bit old and clunky, perhaps an upgrade would serve you well. Could you integrate a client login portal that none of your competitors have? Does their website rank higher in online searches? This could mean they are getting more business than you are. 
Looking at your competitor's websites will give you some ideas about how you can improve. 
Their social media
Are you competitors nailing it with followers, comments, likes and shares, while your social media sites are silent? What are they doing differently to encourage all that engagement? Do they use videos, but you don't? Do they run competitions? Do they have free giveaways?
Social media is all about branding and having your brand at the top of a potential customers mind. If you're not getting your brand in front of the right people and generating leads from this, perhaps you need to try a new tactic. 
Their online reviews
In online reviews, clients will sometimes specifically state what they were happy with when dealing with the company.
Read some reviews of your competitors and see if there's anything that stands out. If clients seem to be impressed that another agency goes out of their way to meet them in person, maybe that's something you could try more of. If an agency sent flowers to some new home owners when they moved in, is that a special touch you could add to your service too?
Their advertisements
Where do your competitors advertise? How do they do it? Do they have signage all over the place, a strong online presence or no significant advertising? Perhaps they do a ton of networking instead.
Where and how they advertise will give you an insight into what does and doesn't work for them, so there's a good chance it will be the same scenario for you if you work in the same area and target the same demographic. 
Their network
Often, it's not what you know but who you know.
Staying informed via networking will allow you to hear about anything fancy your competitors might be doing. Also, it might be possible to simply have an open relationship with your competitors and ask them for some advice. Some agencies will target different demographics of clients to you, so you may be able to help each other out with referrals.
Becoming a better real estate agent and running a successful business is often about trial and error. However, learning from your competitors can help you avoid mistakes and will allow you to focus your efforts into something that has a good chance of working.