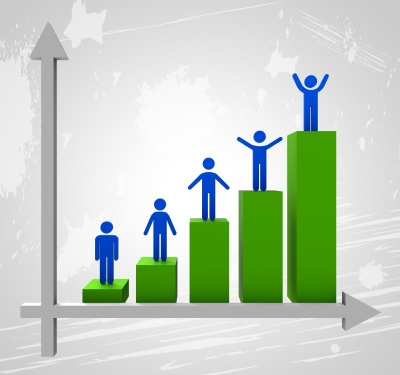 There are good real estate agents, and then there are great real estate agents. What's the difference?
A great real estate agent is likely to earn more money, gain more word of mouth referrals and have clients lining up to hire them. And how do they achieve this? Here are some ways you can go from an average to awesome real estate agent.
Save your clients time
Open houses and viewings can be time consuming and a bit awkward for your client at times, especially if you need to hold more than one open day. If you can make sure these viewings go ahead in the most efficient way possible, your clients will adore you.
You can screen prospects who aren't all that serious, keep track of potential buyers, follow up on leads and organise everyone to attend on one inspection day. The quicker the property is sold, the less hassle for your client.
Know everything you can about your local area
Knowing everything you can about the local real estate market as well as facts about the community will make you a great agent. Do your research, and try to gain insider information about similar properties in the area to help you achieve the best sale price. Your client will be impressed with what you know and will appreciate the extra information you can provide them and potential buyers.
Help your clients find the right price
Speaking honestly with your clients about all the facts, figures and data will help them choose a realistic target price. You know more about the current market, supply and demand than they do, so they're relying on you.
Be honest about what they can expect, and tell them what they can do to improve their chances of getting a decent price. If their house drastically needs some renovations that would make the property worth more, then tell them. A truthful, external perspective can make all the difference.
Follow market conditions closely
As an agent, part of your job is to stay on top of the local market conditions. Your clients are hiring you for your knowledge and experience, so make sure you have plenty of it!
Promote your clients' property as if it was your own
Your task is almost always to sell a property for the highest possible price in the shortest amount of time. To do this, you'll need to be capable of marketing the property and using your sales talents to the best of your ability. Use as many marketing, advertising and media coverage channels as possible so you can achieve the best outcome.
Network like you mean it
When a client hires you, they don't just get you, they get your entire professional network. You need to create and maintain a detailed database that's bursting at the seams with potential buyers and business contacts. The best way, by far, to grow this database is through networking.
Negotiate like a pro
Most of your clients will hate negotiating, so you need to make sure it's a forte of yours. A great real estate agent will have the experience and legal knowledge needed to negotiate the best possible deal. This is usually easier for you than it is for your client because you don't have the emotional attachment to the home that they do.
Pay attention to detail
Love it or hate it, part of your job is to take care of paperwork. This is a significant legal transaction and it's essential that no detail be overlooked. Take your time with the paperwork, because administrative mistakes can cost you and your client time and money.
Go the extra mile
Once the sale is complete and everything has been signed over, a great real estate agent will go the extra mile and help their client a bit more. This could be something like helping with taxes or any other legal issues. It could be recommending a removal service or cleaner to help them move house, or could be a nice personal touch like sending a bunch of flowers after they've moved in to a new house.
Are you a good or great agent?
A great real estate agent looks for every opportunity to better themselves, pays close attention to detail and goes the extra mile. The result is a string of clients who spread happy stories about you, a thriving business and job that truly satisfies you.