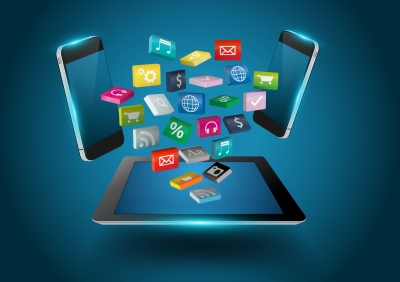 If you bought a house 30 years ago, it's unlikely you'd have run an online search to find out more about the property for sale. You most likely would have called the agent to find out more information and gone for a viewing. That's about it.
Technology has changed so much in the last few years, and it's changing the way certain industries operate. The buying and selling of property is done so differently now, with a steady and growing online presence boosting the way sales are made. Real Estate agents now have a multitude of tools available to use that can increase productivity, sales and improve the level of service they can deliver to their clients.
For real estate agents who want to stay one step ahead, we've come up with a list of the best phone apps you can use to make your job easier and your clients even more satisfied.
The 3D Showcase website claims you can "engage buyers and delight sellers". Sounds perfect! The app allows you to film the inside of the property you're listing and upload a 3D view of the layout and features to give potential buyers a look inside the property as though they were actually there. This is great for people who live far away and might not be able to attend an open house, and broadens your market of potential buyers.
Designed just for real estate agents, the app lets you create an online profile to show off your portfolio to potential clients. You can map your recent closings, highlight your skills and show your client reviews. You can even choose the commission rate you want to work with.
This app basically lets you package your offers of sale within a few minutes. It takes care of a lot of paperwork for you on the spot, without having to rush back to the office to get things scanned or signed. You can sign documents digitally, use templates, use forms that instantly populate and can write a deal straight from an open house.
On Homesnap, when you create an agent-only profile and you'll be able to look at all the listing within the last 2 years to see the related agents. You can see confidential listing information, analyse prices and valuations, and email reports to clients. You'll even get boosted exposure with your profile and can schedule open houses quickly straight from the app.
Wherever you are, this app gives you immediate data about your surrounding area, such as the average age of residents, political contributions, average temperature, commuting trends, and popular nearby places. It provides the facts that your potential buyers will be interested in, and positions you as an expert in your field and the local area.
Arming yourself with the tools and knowledge to do your job to the best of your ability can boost your success as a Real Estate agent, make your job easier and provide information and documents to your clients faster.
Apps like these allow you to connect with buyers and sellers, share information, show reports and close deals in record time, all from your mobile phone. You'll stay one step ahead of your competitors and can exceed the expectations of your clients.