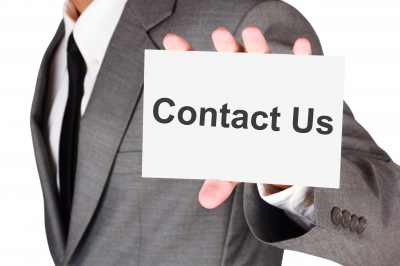 Whatever business you're in, marketing that business is essential if you want to get ahead of your competitors, tell the world what you do and generate positive leads. There are hundreds of tried and tested marketing techniques that work, as well as unique ideas that have obviously come from thinking outside the box.
To help you get started with your marketing, or to get you out of a marketing rut, we've come up with a list of simple and proven Real Estate marketing ideas that you can do straight away. And, we've even categorised them for you!
Online Marketing
Make sure your website is professionally set up, is responsive and well written for search engine optimisation, so you can be found in online searches and readers are impressed with your website when they get there.
Write a regular blog for your website and market this to your entire network, email subscribers and social media fans. By making the most of your content amplifiers, you get to show your expertise, keep your brand in front of people and improve your website's domain authority.
Write guest posts for high authority sites related to Real Estate. This will position you as an expert in your field, create trust with your clients and help to spread your brand message further.
Send regular newsletters to your email subscriber list. Include recent listings as well as tips and helpful articles that your readers will be interested in. You can also segment your subscriber list to send targeted emails to buyers vs sellers.
Add testimonials to your website and ask for reviews on your social media sites. Social proof shows that your agency has the skills and abilities to do a great job.
Create a Google My Business account that will show up in Google searches and enhance your marketing efforts. This is completely free and is an easy way of getting your brand in front of a wider audience.
Spend some time and effort doing online networking with your peers, competition and potential clients. This can often be just as valuable and rewarding as face-to-face networking. LinkedIn is the obvious place for this, but many sites have online forums for your particular industry too.
Branding
Make sure your logo and company branding is consistent and found on all your advertising material. People should recognise your agency when they see your trademark logo and colours. This also includes consistency with your company message or tag line. Make sure it's the same wherever it's written, particularly on your social media sites.
Get promotional items like pens, notepads, mouse pads and calendars made with your company details to hand out to clients and leads. This keeps your brand in front of people when you're not physically there, and clients often appreciate useful items to have in their office!
Write a strong agent bio and add it to your website about page and all your social media sites. Make sure it's consistent across all platforms.
Come up with a quick and natural sales pitch to use when you meet potential new leads. Being prepared with a pitch boosts your confidence and reduces any chance of not knowing what to say.
Get some custom graphics for your car. It looks professional and becomes mobile advertising wherever you go.
Clients and Leads
Connect your lead capture forms to your text or email, so you can follow up as soon as possible. If you're out of the office all day, you'll still be able to follow up on leads within a few hours.
Send thoughtful, personalised gifts to congratulate clients after they buy their property. Think of something that will help them when moving, like a pizza voucher for their first night in their new house when they'll be tired and not set up for cooking. They'll appreciate this and spread positive messages about you.
Host free seminars on topics concerning buyers and sellers in your local area. This is an inexpensive way of showcasing your expertise, building trust and gaining valuable new leads.
Ask for testimonials from happy clients that you can add to your website for social proof. Also ask clients to post reviews of your business onto your social media sites.
Start a Real Estate podcast on iTunes to show your expertise and generate trust in potential new clients. If you're good, you'll gain regular listeners that you can connect with.
Print
Advertise your business in local newspapers, magazines, radio and television to get your message in front of local leads.
Write a consistent column for your local newspaper or publication. This is often free, as newspapers are frequently looking for regular, quality content.
Sponsor local events like church fundraisers, school fetes and sporting events. You'll be supporting your local community as well as getting your name out there.
Use custom banners, balloons and signage to advertise your open houses. Consistency is the key so that leads know it's your agency just by seeing your signage.
With so many different ways of marketing your business these days, content marketing doesn't have to be expensive or difficult. Try a few of these ideas if you haven't already, and see what works for your agency in your local area.
If you think others would like this post too, please share it!